Experienced childcare professionals you can trust
As your extended family, we're here to make your life easier and provide your children with warm, nurturing and quality care. We only recruit the best nannies and babysitters who are genuinely invested in bringing joy and happiness to your family home and supporting your child's growth and development.
Whether you need a temporary or permanent nanny, newborn nanny, Mothercraft nanny, after school nanny, night nanny, vacation nanny, live in nanny or evening babysitter, we'll find the right carer for your family.
All of our Lovely Nannies and Babysitters have been screened, interviewed face-to-face and background checked to ensure they meet our very high standards. At a minimum, our nannies and babysitters have:
A relevant childcare qualification and experience or at least two years paid experience working with children
Current Working with Children Check (WWCC) or QLD Blue Card
Current First Aid certification
Excellent English
Impeccable references
We specialise in evening babysitting, temporary nannies and permanent nannies in Sydney, Melbourne, Brisbane, Canberra, Tasmania, Byron Bay, Gold Coast, Central Coast and the Sunshine Coast. Click the links below to learn more about our nanny and babysitting services.
Permanent Nannies
We take a personalised approach to your childcare needs
Our permanent nannies work with families on a fixed term of three months or longer. The hours are flexible depending on your family's needs – one day a week, after school hours only, 8am – 6pm Monday to Friday, or seven days a week – the choice is yours.
When you get in touch with us, we'll take the time to get to know you and your family, identify your childcare needs and understand what is important to you. This helps us find the perfect match for your family.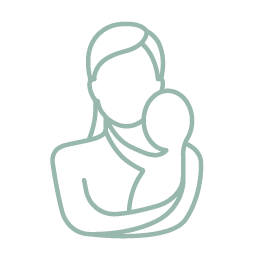 1. Personalised consultation
Our recruitment process begins with a personalised consultation and a comprehensive questionnaire to understand your specific needs and what is important to you as a family. A detailed job brief is provided for your review and approval before we advertise the position for applications.
2. Extensive recruitment
We thoughtfully recruit nannies that match what you're looking for and meticulously screen and verify qualifications, experience, references and background checks. We interview all suitable applicants face-to-face to determine the best fit for your family and situation.
3. High quality shortlist
Our personalised and professional approach delivers a high quality shortlist, meaning you are meeting with only the best matched nannies for your family.
4. Nanny placement & ongoing support
Once you have chosen your preferred nanny, we encourage you to trial the nanny. We will then support you through making an offer, providing an employment contract and managing payroll.
In most cases, families are comfortable with their chosen nanny, but for peace of mind we offer a further two weeks replacement policy should it be required.
Typical Nanny Duties
A nanny's primary duty is to care for your children in a safe and happy environment.
Duties can include but are not limited to:
Following your child/children's routine
Preparing nutritious meals for your children
Planning fun and creative learning activities such as arts and crafts
Park, playgroup or educational excursions
Ensuring the children's play areas are safe and secure
Tidying and keeping clean any child-related areas in the house
Engaging in quality play time
Homework supervision
Bathing, showering and feeding your children
Bottle feeding and nappy changes
Getting ready for school and pick up and drop offs
Making and changing childrens beds
When time permits our nannies can give an extra helping hand by:
Grocery shopping and running errands
Laundry
Walking the family dog
Preparing family meals
So, let us lighten your load and find a Lovely Nanny to support your family.
Permanent Nanny Fees & Rates
Fees
Engagement Fee $150 – to start the process of advertising your job to our extensive network and on the many different platforms we use
Recruitment Fee $300 – will only be due once we have resourced, interviewed, and throughly vetted suitable candidate/s for your job and have sent you their profiles for you to interview them.
After interviewing, and trialing a nanny and an offer has been made and accepted, our permanent placement fee will be due on the 1st day of the successful nanny's placement with you.
We currently have an end of year discount, offering a whopping 20% discount off our normal placement fee. Only valid until the 31st December 2023.
| | Normal Placement fee | With 20% discount |
| --- | --- | --- |
| 1 day/week permanent nanny | $1545 | $1230 |
| 2 days/week permanent nanny | $1745 | $1390 |
| 3 days/week permanent nanny | $1945 | $1550 |
| 4 days/week permanent nanny | $2245 | $1790 |
| 5 days/week permanent nanny | $2245 | $1790 |
| | Normal Placement fee | With 20% discount |
| --- | --- | --- |
| | 1 day placement usually $1545 | $1230 |
| | 2 day placement usually $1745 | $1390 |
| | 3 day placement usually $1945 | $1550 |
| | 4 day placement usually $2245 | $1790 |
| | 5 day placement usually $2245 | $1790 |
* Prices listed are excluding GST.
Nanny hourly rates
Nannies' hourly rates are in addition to our agency fees. Currently experienced nannies are generally seeking between $35.00 and $40.00 per hour. Nannies rate will differ depending on various factors including the nannies experience, the childrens ages and job location.
Paying your nanny
You have options on how to pay your nanny
You can choose to pay your nanny yourself and take care of their Wages, Tax and Superannuation payments, arrange your own Employment Contract and Workers Compensation Insurance.
Or if you prefer not to have the hassle or are limited on time, you can have all this arranged and taken care of for you by engaging with NannyPay Payroll Service who are our trusted payroll partner.
You can find more information on their services and fees here.
Permanent Nanny Enquiry Form
Please take a moment to complete our brief form and our staff will contact you to to discuss your requirement.

Nanny Payroll
We've got you covered!
If you've already found the perfect nanny for your family or we have found a nanny for you, but don't know where to start in terms of paying their wages, meeting tax and superannuation obligations, and covering you and your nanny with the required insurance, we're here to help.
We are proud Payroll Partners with NannyPay who are on hand to support you in setting up your nanny to be employed. Domestic payroll obligations can be hard to navigate and NannyPay will help you set up a fortnightly direct debit from your account to then pay your nanny's wage, super and tax.
What is NannyPay?
NannyPay is a payroll facilitation service that supports parents in setting up private domestic employment for their nanny. They onboard both the family and nanny to ensure the family is meeting all their employer obligations with the Australian Tax Office and Fair Work Australia.
For more information on this great service click here.